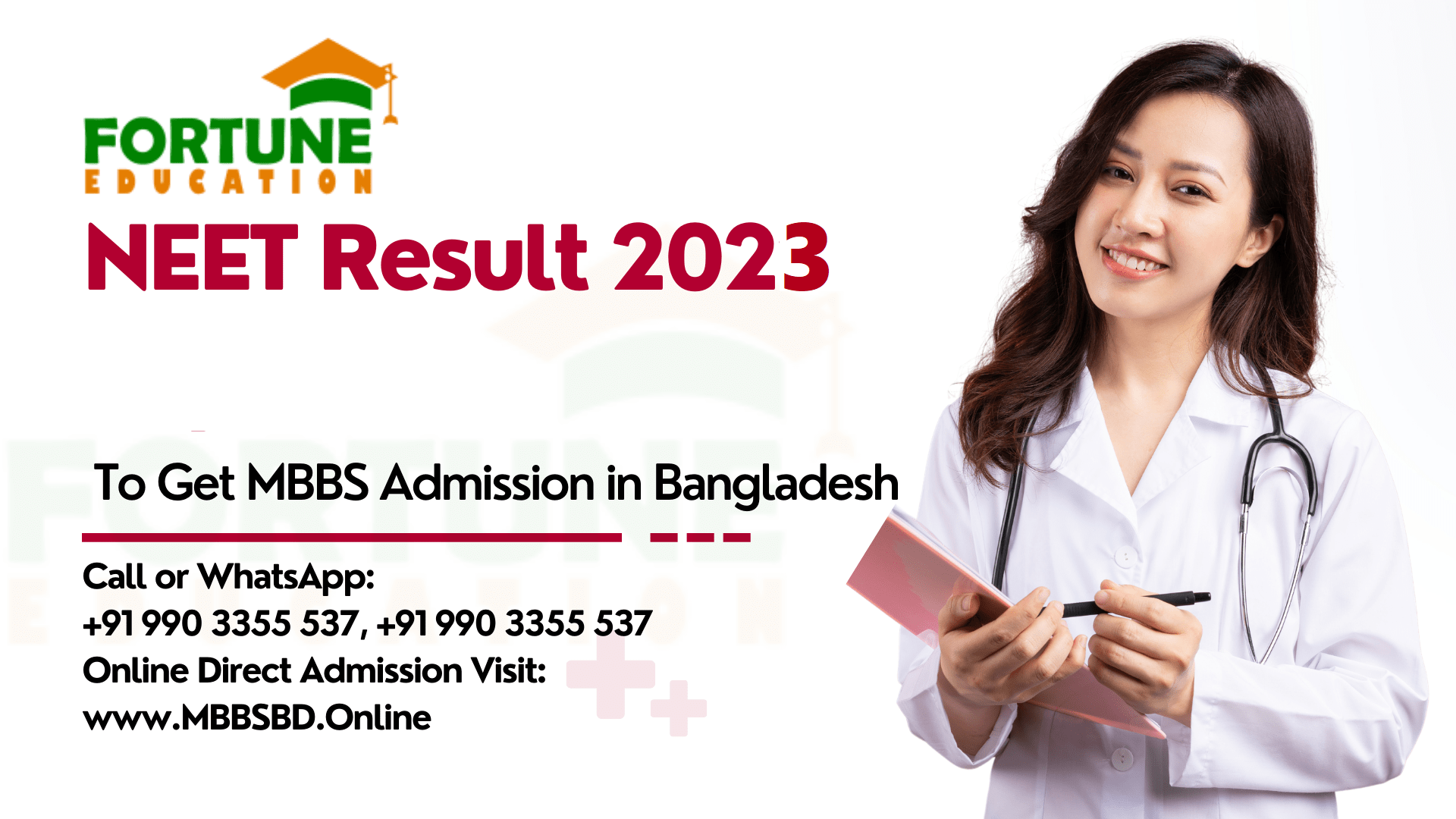 Medical Education in Bangladesh | MBBS Program, Syllabus, Admission, Fees, College | Online Direct MBBS Admission | Fortune Education, Bangladesh.
Medical Education in Bangladesh | MBBS Program, Syllabus, Admission, Fees, College & Universities Online Direct MBBS by Fortune Education, Bangladesh.
Medical Education in Bangladesh: Comprehensive Guide to MBBS Program, Syllabus, Admission, Fees, Colleges & Universities by Fortune Education
MBBS degree in Bangladesh, including syllabus, admission process, fees, top colleges, and universities. Get expert guidance from Fortune Education.
Pursuing a medical education in Bangladesh has become an increasingly popular choice among international students, particularly for those seeking a high-quality MBBS program at an affordable cost. With a well-structured syllabus, straightforward admission process, and a range of renowned colleges and universities, Bangladesh offers a thriving environment for aspiring doctors. This comprehensive guide, brought to you by Fortune Education, will help you understand the MBBS program in Bangladesh, its syllabus, admission requirements, fees, and the top colleges and universities offering the program.
Medical education in Bangladesh is regulated by the Bangladesh Medical and Dental Council (BMDC), ensuring that the MBBS program adheres to the highest standards. The degree spans over five years, followed by a one-year mandatory internship, making it a six-year journey to becoming a medical practitioner.
MBBS Program Syllabus
The MBBS program in Bangladesh is designed to provide a strong foundation in medical knowledge and skills. The curriculum is divided into four phases:
Phase 1 (1.5 years): Preclinical subjects, including Anatomy, Physiology, and Biochemistry
Phase 2 (1 year): Paraclinical subjects, such as Pathology, Microbiology, Pharmacology, and Forensic Medicine
Phase 3 (1 year): Clinical subjects, including Medicine, Surgery, and Obstetrics & Gynecology
Phase 4 (1.5 years): Specialized subjects, including Pediatrics, Psychiatry, Ophthalmology, and more
The syllabus is continuously updated to incorporate the latest advancements in medical research and technology, ensuring that students are well-equipped to excel in their careers.
Admission to the MBBS program in Bangladesh is based on merit, with applicants required to meet certain eligibility criteria:
A minimum of 60% marks in 10+2 or equivalent examination with Physics, Chemistry, and Biology as the main subjects
A valid score in the Medical College Admission Test (MCAT) or equivalent entrance examination
Proficiency in English
For international students, the admission process is streamlined through agencies like Fortune Education, which helps students with the entire application process, including document verification and visa assistance.
Fees and Expenses
One of the main attractions for international students is the affordability of medical education in Bangladesh. The total fee for the MBBS program, including tuition, hostel, and other expenses, ranges from USD 30,000 to USD 45,000, depending on the institution. This makes it a cost-effective option compared to other countries offering medical education.
Top Colleges & Universities
Bangladesh boasts several top-notch medical colleges and universities offering the MBBS program. Some of the most reputed institutions include:
Dhaka Medical College
Chittagong Medical College
Rajshahi Medical College
Sylhet MAG Osmani Medical College
Sir Salimullah Medical College
These institutions provide state-of-the-art facilities, experienced faculty, and a multicultural environment, ensuring an enriching learning experience for students.
Why Choose Fortune Education?
Fortune Education is a leading educational consultancy, providing expert guidance to students aspiring to pursue medical education in Bangladesh. With years of experience, Fortune Education has established a strong network with top medical colleges and universities in the country. They offer end-to-end services, including:
Personalized counseling
Application and documentation assistance
Visa processing
Accommodation arrangements
Pre-departure briefings
Fortune Education takes pride in helping students navigate the complex process of applying to and enrolling in medical institutions in Bangladesh, ensuring a smooth transition and a hassle-free experience.
Benefits of Pursuing MBBS in Bangladesh
Studying medicine in Bangladesh comes with numerous benefits, including:
High-quality education: The MBBS program in Bangladesh adheres to international standards, ensuring students receive top-notch education and training.
Affordable fees: Lower tuition and living expenses make medical education in Bangladesh an affordable option for students from around the world.
Global recognition: Degrees from Bangladeshi medical colleges and universities are recognized globally, providing graduates with greater career opportunities.
Cultural diversity: With a growing number of international students, medical institutions in Bangladesh offer a culturally diverse environment, fostering global understanding and camaraderie among students.
Career Opportunities after MBBS in Bangladesh
Graduates of the MBBS program in Bangladesh have a wide range of career opportunities available to them. They can choose to practice medicine, pursue further specialization through postgraduate programs, or explore careers in research, academia, or healthcare management. Additionally, the global recognition of Bangladeshi medical degrees enables graduates to work in various countries, provided they meet the necessary licensing and registration requirements.
Postgraduate Options
For students interested in pursuing postgraduate medical education, Bangladesh offers a variety of specialization programs, including MD (Doctor of Medicine), MS (Master of Surgery), and M.Phil. (Master of Philosophy). These programs allow students to gain advanced knowledge and skills in their chosen medical field, enhancing their career prospects.
Bangladesh has emerged as a leading destination for medical education, particularly for those seeking an affordable yet high-quality MBBS program. With a well-structured syllabus, streamlined admission process, and a range of top colleges and universities, Bangladesh offers a promising future for aspiring doctors. Fortune Education is dedicated to helping students make the most of this opportunity, providing expert guidance and support throughout the entire process. Embark on your medical journey in Bangladesh with Fortune Education and secure a bright future in the healthcare industry.
Fortune Education, as a recognized medical admission consultant, offers online direct MBBS admissions in reputed medical colleges abroad. With their expertise, extensive network, and comprehensive support services, they assist students in fulfilling their dreams of studying medicine and embarking on a successful medical career.
FORTUNE EDUCATION
Head Office:
23/C, Zigatola, Dhaka, Bangladesh.
Mobile & WhatsApp: +88-01995529533
Offices in India: Delhi, Tamil Nadu, Assam, Jammu & Kashmir
Mobile & WhatsApp: +91-9903355537
www.fortuneedu.org